AWS Direct Connect
Amazon Web Services (AWS) Direct Connect provides a private, dedicated network from your on-premises environment to critical AWS resources. With AWS Direct Connect, you gain a trusted network connection at a lower cost compared to using general internet bandwidth.
---

Reliable

Create a more consistent and trusted network environment by choosing which data utilizes the connection and the route it takes.

---

Scalable

Quickly provision new connections to grow as your network requirements grow.

---

Fast

Gain greater control over latency and congestion, compared to public internet with a dedicated "freeway"

---

Private

Send sensitive data through a trusted connection directly to your AWS environment.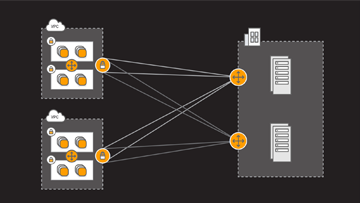 Reduce Costs and Increase Capacity
Establishing a private connection between AWS and your on-premises datacenter can help reduce your network costs and increase bandwidth, while maintaining a more consistent connection than typical internet-based connections. Transferring data into AWS is always free, meaning you only pay for the data you extract from AWS. As your network demands increase, AWS Direct Connect makes it easy to provision new connections to meet your growing capacity needs. AWS Direct Connect has at least one location in each AWS region around the globe, and can connect to multiple regions in North America to support your network expansion.
Click the video to the right to learn more about AWS Direct Connect >>
AWS Direct Connect Use Cases
The reliability and speed of AWS Direct Connect makes it an ideal choice for both organizations already operating on AWS and those looking to begin the migration process. AWS Direct Connect has a multitude of benefits and use cases, including:
---

Archival & Backup

Backup and archive data, without incurring additional costs to move it.

---

Big Data

Transfer large batches of data faster, without incurring additional charges, to your AWS environment through a private network.

---

Business Applications

Easily connect your on-premises applications with critical AWS services

---

Media and Entertainment

Provide your customers with a reliable and fast connection to media and entertainment sources via AWS Direct Connect.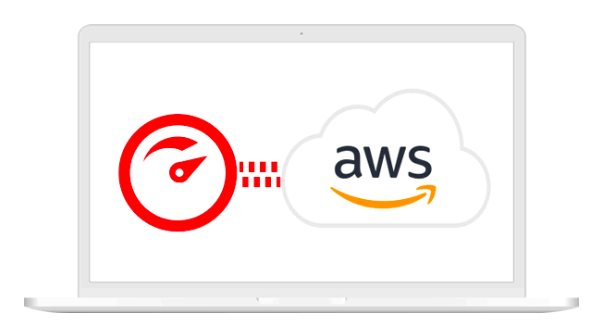 Consegna's Partnership with Megaport
Drive your cloud services perform further by building your network architecture on a foundation of dedicated, scalable connectivity. The perfect solution for on demand high performance compute with AWS WorkSpaces and AppStream or mass datacentre migration. Whatever the strategy, AWS Direct Connect through Megaport partnering with Consegna gives you the power, agility and speed for connecting your resources seamlessly for faster business outcomes on AWS.
© 2018. Amazon Web Services, Inc. or its affiliates. All rights reserved.
This message produced and distributed by Consegna | Level 26, PWC Tower, 188 Quay St, Auckland, New Zealand, 1010