Use Your Existing Virtual Machines
VM Import/Export can be used to convert your existing virtual machine images into Amazon Machine Images (AMIs), which can be used to run Amazon EC2 instances. VM Import/Export is available at no additional charge beyond standard Amazon EC2 and Amazon S3 usage charges.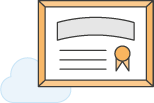 Have License Flexibility
AWS provides you with the flexibility to bring your existing Microsoft licenses to AWS, or access the Microsoft software you need directly through AWS and pay for the licenses as you go.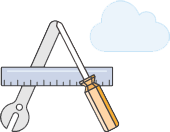 Use Familiar Management Tools
The AWS Management Pack for Microsoft System Center Operations Manager is an AWS add-in for Microsoft System Center that extends the functionality of your existing Microsoft System Center implementation. This pack gives you access to the familiar Microsoft System Center interface to view and manage your entire AWS environment.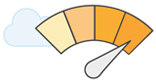 Gain Fast Performance
AWS provides a variety of EC2 instance types, including instances optimized for general use, compute, memory, GPU, and storage, to tailor to your specific needs. Additionally, Amazon Elastic Block Storage (EBS) uses solid state drives by default, providing a rapidly accessible data storage option.