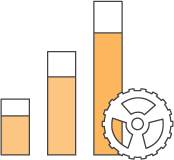 Shrink and Grow as Needed
Whether your website has 100 visitors per week or 100 million, AWS allows you to provision precisely the resources you need to keep your website running smoothly.
Cost Effective
Access enterprise-class computing resources in the most affordable manner possible. Enable elastic consumpion that scales with the needs of your business with no long term agreements or upfront investments.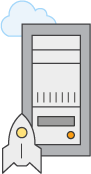 Global Websites in Minutes
Provide worldwide access to your website through access to hardware resources available around the globe. Increase your website's reach without the need for costly hardware or upfront investments.