Gain the agility and security of the AWS cloud for your Microsoft® Windows Server workloads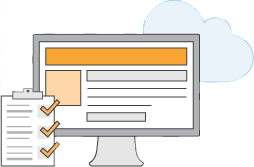 AWS is a flexible environment for Microsoft Windows Server that can help you innovate faster while reducing TCO
Why Choose AWS and Consegna for running Microsoft Windows Server?
---

Improve Agility

Amazon EC2 is available on-demand, meaning you can spin up anywhere from one to thousands of instances in minutes. This enables you to respond more quickly to business requirements and utilize resources more efficiently.

---

Improve Security Posture

Build on top of a secure infrastructure and use a security-in-layers approach to protect your workloads by leverage services and tools offered by AWS.

---

Reduce TCO

Lower your Total Cost of Ownership (TCO) through reduced need for hardware management and pay-as-you-go pricing, leading to more efficient resource utilization.
Microsoft Windows Server

Whether running Microsoft SQL Server, Microsoft Exchange Server, Microsoft SharePoint Server, Skype for Business Server, Microsoft Dynamics, or custom .NET applications, you can rely on AWS's secure global infrastructure to easily run any Microsoft Windows Server based applications in the cloud. Without the cost and complexity of purchasing servers or managing data centers, you have more resources to focus on your solution and providing value to your customers.

Click the video to the right to learn more >>
What are the benefits of Microsoft Windows Server on AWS with Consegna
Use Your Existing Virtual Machines

VM Import/Export can be used to convert your existing virtual machine images into Amazon Machine Images (AMIs), which can be used to run Amazon EC2 instances. VM Import/Export is available at no additional charge beyond standard Amazon EC2 and Amazon S3 usage charges.

Have License Flexibility

AWS provides you with the flexibility to bring your existing Microsoft licenses to AWS, or access the Microsoft software you need directly through AWS and pay for the licenses as you go.

Use Familiar Management Tools

The AWS Management Pack for Microsoft System Center Operations Manager is an AWS add-in for Microsoft System Center that extends the functionality of your existing Microsoft System Center implementation. This pack gives you access to the familiar Microsoft System Center interface to view and manage your entire AWS environment.
At Consegna, we assist our clients by providing them with a fit for purpose Cloud experience. Our approach is a completely collaborative one, which recognises each clients unique requirements and challenges. We provide a customised Cloud strategy, formulate an outcomes focussed Cloud migration roadmap, and offer support to our clients every step of the way.
Contact Us
© 2016, Amazon Web Services, Inc. or its affiliates. All rights reserved.
This message produced and distributed by Consegna | Level 26, PWC Tower, 188 Quay St, Auckland, New Zealand, 1010
This correspondence is for the named person's use only. It may contain confidential or legally privileged information or both. No confidentiality or privilege is waived or lost by any mistransmission. If you receive this correspondence in error, please immediately delete it from your system and notify the sender. You must not disclose, copy or relay any part of this correspondence if you are not the intended recipient. Any views expressed in this message are those of the individual sender, except where the sender expressly, and with authority, states them to be the views of Consegna.Cloud Limited. This email has been virus checked.